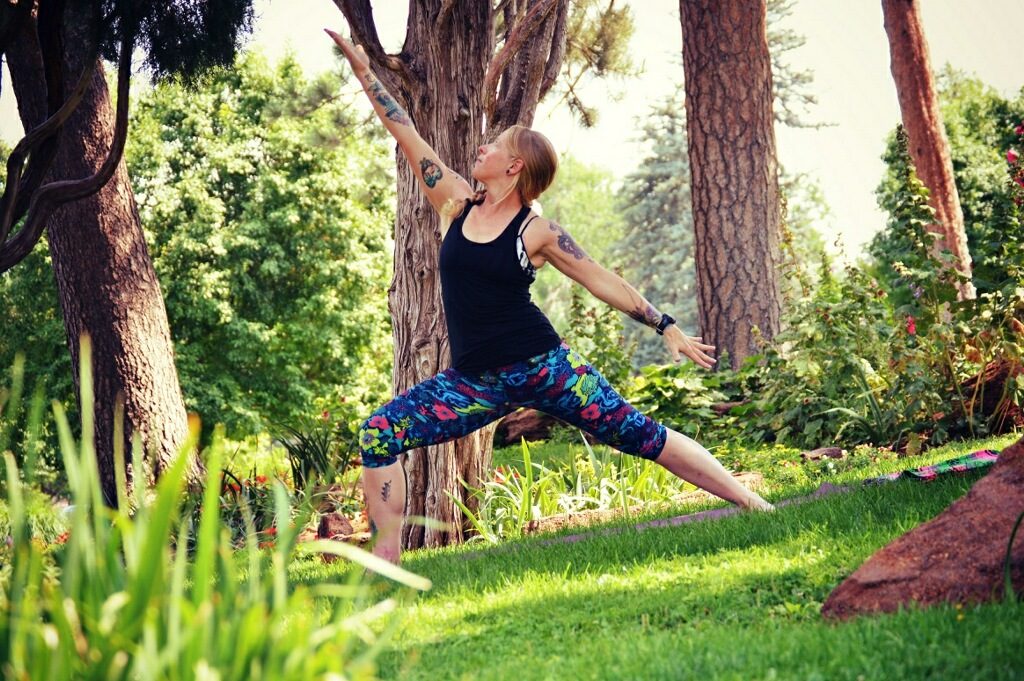 Marcee Gutman-Ballantyne invited me to my first yoga class at Fountain of Health Yoga Studio in Pueblo, CO in 2006. The practice of yoga opened up a whole new world to me. At the time I was running a lot and I found that my body recovered so much faster when I had a steady yoga practice. In 2017 I was thrilled when Marcee decided to teach a yoga teacher training. I signed up immediately!
​
Yoga has helped me to be a stronger athlete and a more balanced person in all ways. In June of 2017, I received my 100-Hour Ayurveda Lifestyle Counselor Training Certificate with Arpita Shah. I love helping students have fun while gaining greater confidence, body awareness and motivation to challenge perceived limitations. I earned my 200-hour yoga teacher training certificate in October of 2017 and am completely in love with teaching yoga.
I currently teach at Nova Stella and Open Studio Yoga in Pueblo. I host private and small group yoga classes at Open Studio Yoga in Pueblo. I collaborate with Rachel Kutskill of Fit Instincts to teach group fitness series. I am excited to collaborate with other yoga teachers to create workshops. I have upcoming events with Melissa Mihelich of Yoga Your Spirit, Kierra King, and Julie Emmons of Open Studio Yoga. I also love collaborating with my partner Travis to offer Yoga & Gong sessions and we have also been privileged to work with Mat Taylor, who is bringing his art and projections to in the form of light therapy to our sessions. I am moved by the cohesiveness of Pueblo's yoga and wellness community and feel grateful to be a part of Pueblo's growing scene as a provider of a wealth of health and fitness opportunities.
​
​
In my experience, the greatest growth comes from towing the line of what is predictable and common and surrendering to the present moment (stepping outside of my comfort zone). Please reach out if you're interested in trying something new. Let's tow that line together!
​
– Emilie Pomerleau