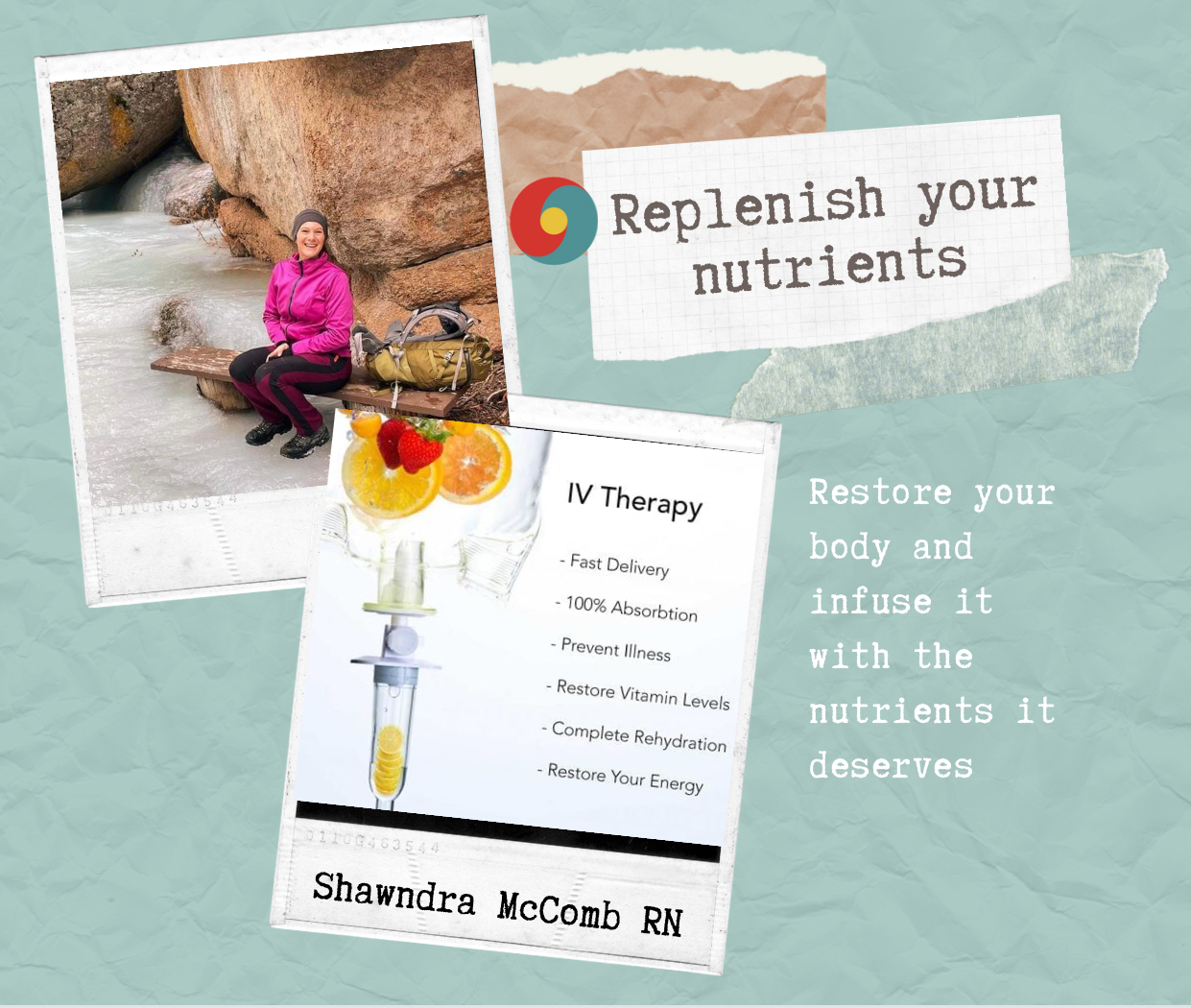 IV Therapy can restore, replenish and hydrate your body with nutrients for energy, pain relief and immune support.
Summer savings are here!
Energy Shots for $69
Get a boost of energy with our 4 for the price of 3 special. Your Energy Shot contains Glutathione, Vitamin B-12, B-Complex and Vitamin D. This combination has been studied for it's ability to decrease overall inflammation, (like osteoarthritis pain) prevention of progression in auto-immune diseases, elevates moods, combats memory loss, supports the respiratory system and helps with effects of asthma, helps the body convert food to energy and decreases nerve pain.
Prepare to feel energized to jump out of bed in the morning and start your adventures!
IV Therapy is gaining recognition for it's ability to restore and replenish our bodies with the nutrients we are intended to have. Studies are being conducted on the effects of IV treatments and increased energy, decreased pain, elimination of prescription drugs, chronic disease treatment, immune support and more. Schedule with Shawndra at Fit Instincts the 3rd Tuesday of every month. 
Next Booking Date: Tuesday August 22nd, 2023 from 11:00am to 6:00pm. 
Click the button below to book your appointment online or call (719) 506-4297 to schedule your treatment time.
Treatments start at $69 and $17-$25 per added nutrient. Package pricing listed below. 
For specific healthcare questions about your IV Therapy and Treatment,
contact Shawndra McComb-RN at [email protected].
Watch the informative video below to see if IV Therapy may be an option for your health journey.