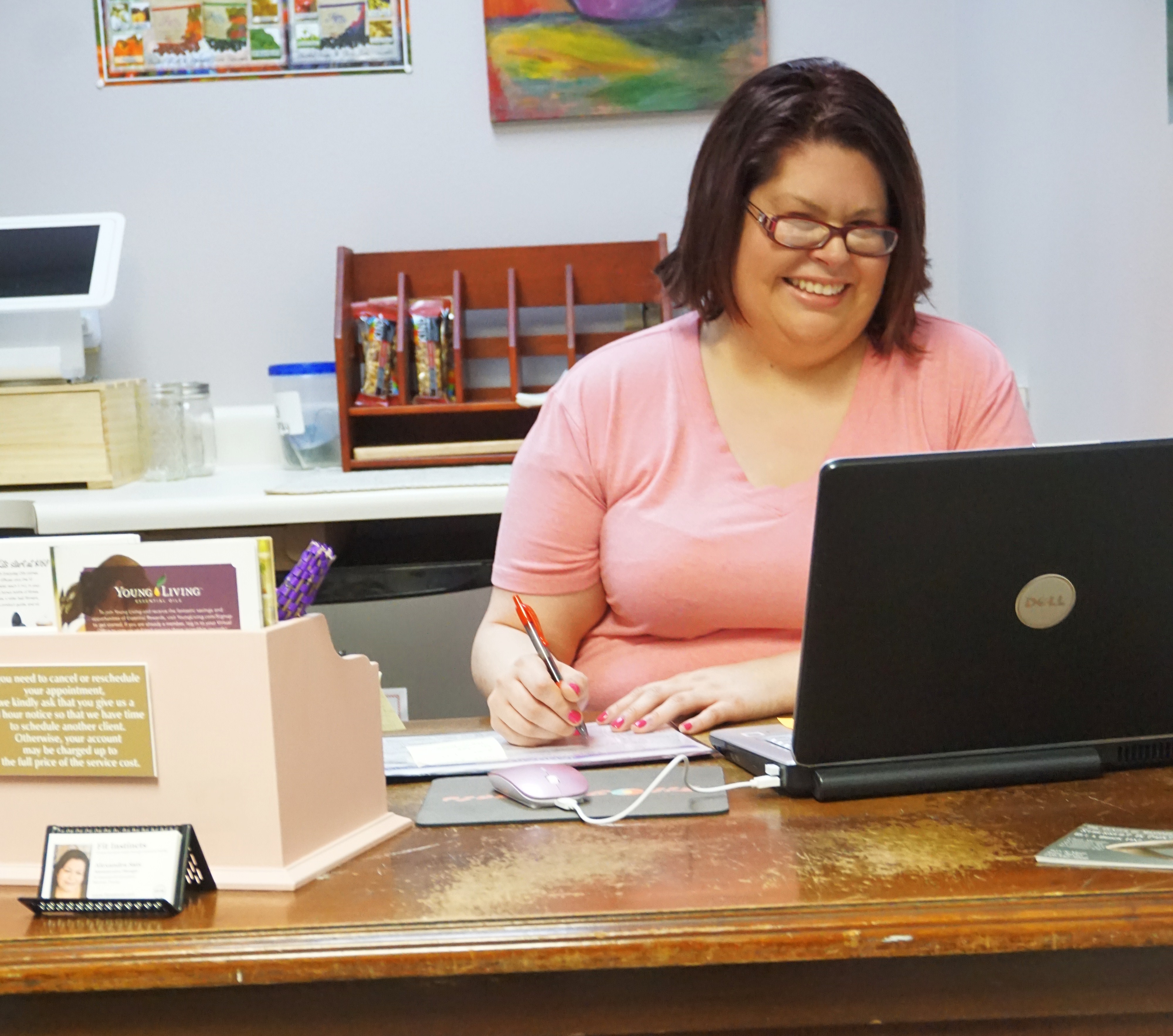 I am a person that loves horseback riding, dancing, bowling, karaoke and running after my nieces and nephews. I started coming to Fit Instincts about a year ago after I had surgery for bulging discs in my lower back, and I wasn't able to do the things I love anymore. It's been a long rough year, but without Fit Instincts I believe it would have been even longer of a recovery.
With the team at Fit Instincts, I am learning how to manage my pain without  any medication and they teach me stretches that make my back stronger. Everything they do is designed for my specific health needs.
At the end of 2017, I had the opportunity to work for  Fit Instincts as the Administrative Manager. I handle the day to day operations and a lot of the behind the scenes work, such as juggling the schedule book.  I enjoy talking with the clients and making sure they get in the appointments needed to help them on their journey to health.
I love the work we do, as an employee and as a client. This is a place that cares about people and truly wants to help them achieve their health and wellness goals. Whether it is through Exercise Prescription, Active Recovery, Nutritional advancement, Raindrop Therapy or any one of our many Focused Fitness classes, I know that I am in good hands as a client and I also get to give back as one of the team members here at Fit Instincts.  
You can contact Alexandra and schedule an appointment with her by calling (719) 415-2993 or e-mail [email protected].