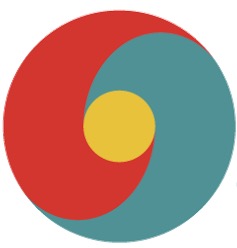 Drinking pure, filtered water is one of the easiest ways you can make changes towards abundant health. The Berkey filtration system outranks other systems because of the ability to rid your water of over 200 contaminates while also keeping the natural, life-sustaining mineral content of your water. 
This one change is so simple. Do this for you and your family, knowing that every day you are choosing your health and wellness. 

The Black Berkey filters have been tested and confirmed to remove or greatly reduce the contaminants listed below.
Contaminants Removed
Viruses: Removed to >99.999% (Log 5)
MS2 Coliphage - FR Coliphage
*Exceeds purification standards (Log 4)
Pathogenic Bacteria (And Surrogates): Removed to >99.9999%
Raoultella terrigena (Pathogenic Bacteria Surrogate); Bacillus atrophaues (Anthrax Surrogate); Salmonella Enterica
*Exceeds purification standard (Log 6)

Trihalomethanes: Removed to >99.8%
Bromodichloromethane; Bromoform; Chloroform: Dibromochloromethane
*Below Lab Detectable Limits

Inorganic Minerals
Chloramines; Chlorine Residual (Total Residual Chlorine); & Free Chlorine >99.9%
Chloride >99.6%
*Removed to Below Lab Detectable Limits

Heavy Metals (High & Low pH Levels)
Aluminum (>99%); Antimony (>99.9%); Barium (>80%); Beryllium (>99.9%); Bismuth (>99.9%); Cadmium (>99.7%); Cobalt (>95%); Chromium (>99.9%); Chromium 6 (>99.85%); Copper (>99.9%); Iron (>99.9%); Lead (>99.9%); Mercury (>99.9%); Molybdenum (>90%); Nickel (>99.9%); Vanadium (>87.5%); Zinc (>99.9%)

Micro-Organisms: Removed to >99.9%
Including: Total Coliform, Fecal Coliform, e.Coli

Pharmaceutical Drug Contaminants: Removed to >99.9%
Acetaminophen; Caffeine; Carbamazepine; Ciprofloxacin HCl; Erythromycin USP; Sulfamethoxazole; Trimethoprim; Bisphenol A; Diclofenac Sodium; 4-para-Nonylphenol; 4-tert-Octylphenol; Primidone; Progestrone; Gemfibrozil; Ibuprofen; Naproxen Sodium; Triclosan.
Pesticides & Volatile Organic Compounds: Removed to Below Lab Detectable Limits
1,1,1,2-Tetrachloroethane, 1,1,1-Trichloroethane (TCA), 1,1,2,2-Tetrachloroethane, 1,1,2-Trichloroethane, 1,1,2-Trichlorotrifluoroethane, 1,1-Dichloroethane (1,1-DCA), 1,1-Dichloroethylene (1,1-DCE), 1,1-Dichloropropene, 1,2,3-Trichlorobenzene, 1,2,3-Trichloropropane, 1,2,4-Trichlorobenzene, 1,2,4-Trimethylbenzene, 1,2-Dibromo-3-chloropropane (DBCP), 1,2-Dibromoethane, 1,2-Dichloro-1,1,2-trifluoroethane (CFC 123a), 1,2-Dichlorobenzene, 1,2-Dichlorobenzene-d4, 1,2-Dichloroethane, 1,2-Dichloropropane, 1,3,5-Trimethylbenzene, 1,3-Dichlorobenzene, 1,3-Dichloropropene, 1,4-Dichlorobenzene, 2,2-Dichloropropane, 2,4,5-T, 2,4,5-TP (Silvex), 2,4-D, 2,4-DB, 2-Butanone (MEK), 2-Chlorotoluene, 2-Hexanone, 2-Methyl-2-propanol, 3,5-Dichlorobenzoic Acid, 3-Hydroxycarbofuran, 4-Bromofluorobenzene, 4-Chlorotoluene, 4-Isopropyltoluene, 4-Methyl-2-pentanone, 4-Nitrophenol4,4b 2-DDD4,4b 2-DDE, 4,4b 3-DDT, 5-Hydroxydicamba, Acetone, Acenaphthylene, Acifluorfen, Alachlor, Aldicarb, Aldicarb Sulfone, Aldicarb Sulfoxide, Aldrin, alpha-Chlorodane, Ametryn, Anthracene, Aroclor (1016, 1221, 1232, 1242, 1248, 1254, 1260), Atraton, Atrazine, Baygon, Bentazon, Benzene, Bromacil, Bromoacetic Acid, Bromobenzene, Bromochloromethane, Bromodichloromethane, Bromomethane, Bromoform, Butachlor, Butylate, Butylbenzylphthalate, Carbaryl, Carbofuran, Carbon Tetrachloride, Carboxin, Chloramben, Chlordane, Chloroacetic Acid, Chlorobenzene, Chlorobenzilate, Chloroethane, Chloroform, Chloromethane, Chlorpropham, Chlorprophane, cis-1,2-Dichloroethylene, cis-1,3-Dichloropropene, cis-Nonachlor, Cycloate, Dacthal Acid, Dalapon, Diazinona, Dibromoacetic Acid, Dibromochloropropane (DBCP), Dibromomethane, Dicamba, Dichloroacetic Acid, Dichlorodifluoromethane (CFC 12), Dichloromethane, Dichlorvos, Diclorprop, DieldrinDiethylphthalate, Dinoseb, Diphenamid, Disulfoton, Disulfoton Sulfone, Disulfoton Sulfoxidea, Endrin, EPTC, Ethoprop, Ethylbenzene, Ethylene Dibromide (EDB), Fenamiphos, Fenarimol, Fluorobenzene, Fluridone, gamma-Chlorodane, Glyphosate, Halo acidic Acids (HAA5), Heptachlor, Heptachlor Epoxide, Hexachlorobenzene, Hexachlorobutadiene (CCC), Hexachlorocyclopentadiene, HexazinoneIsophorone, Isopropylbenzene (Cumene), Lindane (Gamma-BHC), Merphos, Methiocarb, Methomyl, Methoxychlor, Methylcyclohexane-methane, Methyl Paraoxon, Methyl tert-Butyl Ether (MTBE), Metolachlor, Metribuzin, Mevinphos, MGK 264, Molinate, Monochlorobenzene, m-Xylenes, Naphthalene, Napropamide, n-Butylbenzene, Norflurazon, n-Propylbenzene, Oxamyl, o-Xylene, Pebulate, Pentachlorophenol, Picloram. Prometon, Prometryn, Pronamidea, Propazine, p-Xylenes, sec-Butylbenzene, Simazine, Simetryn, Stirofos, Styrene, Tebuthiuron, Terbacil, Terbufos, Terbutryn, tert-Butylbenzene, Tetrachloroethylene (PCE), Tetrahydrofuran (THF), Thiobencarb, Toluene, Toxaphene, trans-1,2-Dichloroethylene, trans-1,3-Dichloropropene, trans-Nonachlor, Triademefon, Tribromoacetic Acid, Trichloroacetic Acid, Trichloroethene (TCE), Trichloroethylene, Trichlorofluoromethane (CFC 11), Tricyclazole, Trifluralin, Vernolate, Vinyl Chloride, and many more*
Also removes or reduces:
Arsenic (>99.9%); Escherichia coli (E. Coli) (>99.999%); Fluorene (>99.9%); Manganese (>99.9%); MBAS (>96.67%); Nitrites (>95%); PCB s (>99.9%); Petroleum Products (Gasoline, Diesel, Crude Oil, Kerosene, Mineral Spirits, Refined Oil- All >99.9%); Selenium (>99.9%); Thallium (>99.5%); Rust; Silt; Sediment; Turbidity; Foul Tastes and Odors.