Immunity Soup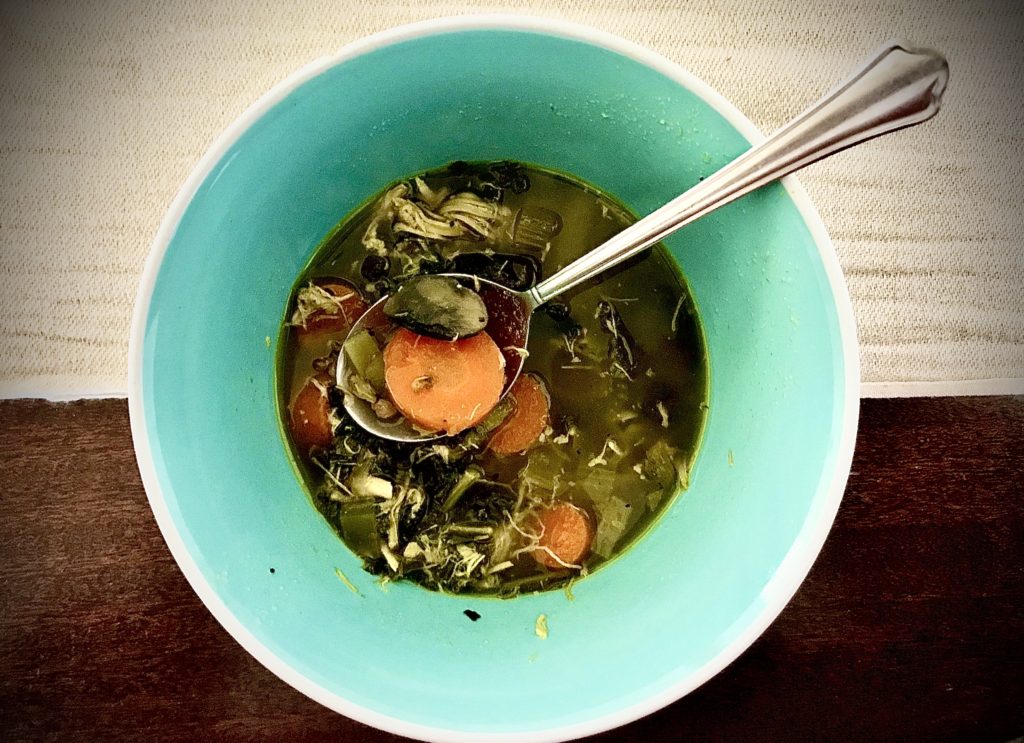 Feeding our bodies with the proper nutrition will keep our immune systems ready to do their job. The average person depletes his/her body a little every day through choices in food, beverages, movement and environmental factors that are out of immediate control.
Depletion gives way to sickness.
Sickness will take over and thrive in an unhealthy body.
Good news:
We can alter our body's homeostasis a little every day in a healthy direction with the same choices that brought us into sickness;
food, beverages, movement and environmental factors.
Start with one thing. One change. One food source. One more glass of pure water. One extra daily movement. One less piece of plastic bought and thrown away.
One thing. One day.
Start with this recipe. It is a staple meal in my home throughout the entire year and it is full of immune boosting foods that can easily be modified to include various diet regimens. While my body works through depletion of energy in other ways, ways that I am actively improving, what my body does not do is succumb to the yearly colds, flus and allergies that plague so many others. Our food choices are directly linked to that. You have nothing to lose and everything to gain. Start here. One change. One food source.
Homemade bone broth: (substitute vegetable broth if desired)
Organic, local whole chicken, quartered
2tsp mineral salt
2tsp ground turmeric
In a large, cast iron or steel pot, add chicken bones, organs and fill with filtered, pure water until chicken is covered.
Bring to a boil and cook for 20-40 minutes at high heat uncovered. Add mineral salt and turmeric. Turn down heat, cover and simmer for another 20 minutes.
Keep covered. Add more water. Bring to a boil for 5-10 minutes every morning and evening for two days. Keep covered in between cooking. It can stay on the stove top and does not need to be refrigerated if you boil and cover properly.
When bone broth is ready, pull of remaining pieces of chicken and discard the bones.
The rest of the ingredients can be added to desired likeness. I have given an estimate of what I add.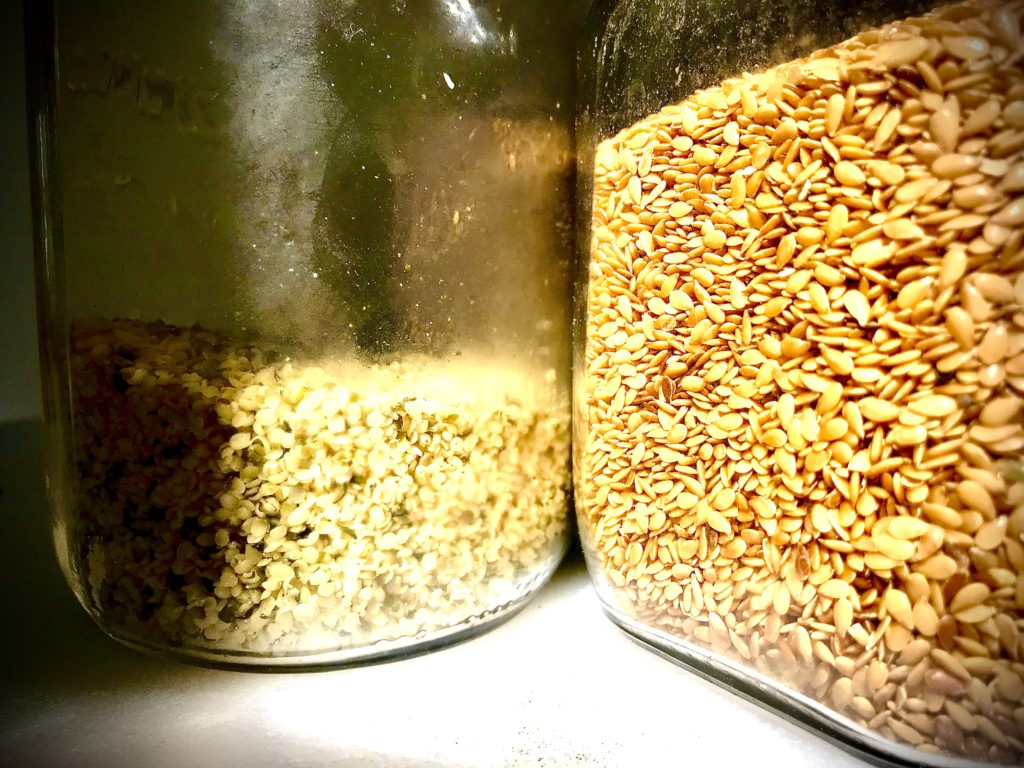 3-4 carrots, chopped
1 bunch celery, chopped
1/2 onion, chopped
8-10 mushrooms, chopped
2 cloves of garlic, minced
1 bunch of spinach or kale, chopped
1-2 TBSP ground flax seed
1-2 TBSP hemp hearts
1 lemon, juice only
1/2in piece of ginger peeled and minced
Add remaining ingredients to stock and cook for 20 minutes or until vegetables are tender. Add salt and pepper to taste. This can be frozen or canned for long term storage.