Online scheduling for all services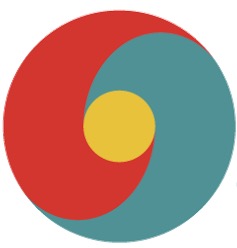 Services Offered:
Corrective exercise and proper movement are paramount in recovery. Choose which specialist you'd like to work with at the checkout page. Not sure where or who to start with? Schedule your Initial Health Assessment or a FREE consultation with our Wellness Coordinator and discover the whole healthcare plan that works for you. 
Without recovery, our bodies become overworked and over trained. The typical stresses a person encounters on an average day is enough that the central nervous system struggles to recover from the fight or flight response. Choose one of our specialists to assist in the recover of your mind and body. 
Is a myo-fascial release technique performed by applying pressure to overactive areas of the body while gentle movements are added it to create a more fluid and lengthened fascia. With the tightness of the fascia released, you will feel lighter and more fluid in movement. Did we mention that 10 times out of 10, every client leaves with reduced pain? Schedule a session today!
We have always promoted whole, real foods as a foundation for healing. We are excited to pair up with Soulsmile to offer you prepared, anti-inflammatory meals delivered right to you. All meals are gluten and dairy free and can be vegetarian upon request.
Raindrop Therapy is a soothing and relaxing session of therapeutic grade essential oils dripped along the spine and feather stroked in using light touch to stimulate deep relaxation and promote healing. Gentle tissue pulls techniques are also used to provide deeper relaxation as well as warm heating packs at the end. We work through the vitaflex points on the bottoms of the feet to help pinpoint any stressed areas of the body. Prepare for a calm and warm environment. 
We offer our 3 month Fitness Without Walls 3 times a year for those who enjoy a small, group setting while still working on their individual needs and goals. This is a perfect addition to your whole healthcare plan or as you transition from one-on-one sessions. We now offer a virtual platform so you can join class from the comfort and safety of home. 
We are available for workshops and presentations either in person or in a virtual set up. This is ideal for company and work environments to promote our whole healthcare packages or healthy workplace environments. Please call or schedule a FREE consultation with our Wellness Coordinator to discuss our options. 
---
Choose Fit Instincts when it feels right to be fit.
Online scheduling for all services.